Restaurant Kitchen Equipment & Design Services
If you are looking for help with your upcoming kitchen design, then you need to make sure that everything is planned appropriately. That way, when the plan is put into action, your vision comes to life. This is where Mathias Foodservice Equipment Company can help you because we provide premier restaurant kitchen design and equipment services.
Restaurant Kitchen Design
There are many people who wonder what the secret to a great restaurant kitchen design is. The truth is personalized service, as no two kitchens or restaurants are identical. Therefore, it is important for the designer and client to be on the same page. At Mathias Foodservice, we take the time to listen to you. Then, we apply our unparalleled experience in the industry to help you make sure that your kitchen comes to life. As the industry has rapidly evolved during the past few years, we have worked hard to keep up with these changes.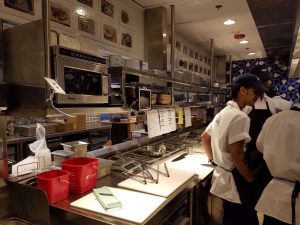 There is a lot that goes into our restaurant kitchen design services. The core components of our services include:
We will provide you with the project management services that you need to make sure that we hire the right contractors for your project
We will handle everything from staging to delivery, ensuring that your kitchen layout is perfect
We will provide you with the training that you need to make sure that you can efficiently use every piece of equipment in your kitchen
Furthermore, we are so confident in the services that we provide that we will offer you a free initial consultation. We will work with you free of charge during our first visit, making sure that we are on the same page. Then, we will let you know if we think we are the right team for your job. We will work with you to make sure that the architects, contractors, and design team are on the same page. By facilitating appropriate communication, we place your project in the best position possible to succeed.
Restaurant Kitchen Equipment
After we are done helping you design your kitchen, we will also help you procure the equipment you need. We know that depending on the dishes you plan to make, the equipment you need is going to vary. No two kitchens are the same and we are going to provide you with all of the options available. Then, we will make sure that your staff understands how to use your new equipment as we install it in the space.
One of the biggest reasons that people trust us when it comes to their restaurant kitchen equipment is our established connections throughout the industry. We have worked hard to develop reliable connections and business relationships throughout the industry that allow us to provide you with the best equipment possible at the lowest price. We will walk with you hand in hand, making sure that you get a great deal on the restaurant kitchen equipment that you purchased. We will place your kitchen in the best position possible to be successful. This means keeping the overhead costs low.
Furthermore, as your equipment comes in, we will receive it personally. Then, we will inspect your equipment to make sure it is not damaged. If we spot any issues, we will send it back and make sure that you receive a perfect piece of equipment. We will also stage your equipment to make sure that it is laid out perfectly in the kitchen design. We can even provide you with warranty service assistance in addition to helping you when it comes to replacement and upgrade services. We are here to take care of your restaurant equipment from start to finish.
If you are looking for help with your restaurant equipment, then we are here for you. At Mathias Foodservice Equipment Company, we place your needs ahead of our own. Fill out a contact form or call us today at (352) 326-3434!