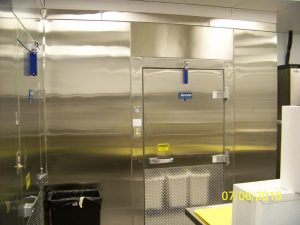 Are you thinking about starting your restaurant business? Then, one of the first things you need to do is to buy commercial kitchen equipment. Here is the list of essential restaurant kitchen items:
Commercial Refrigerators
A high-quality commercial refrigerator is the first thing you need in order to keep food in your restaurant fresh. The purpose of commercial refrigerators is to stop food from spoiling, increase the lifespan of food products, and, as a result, save your money.
For this reason, they are among the most important things in your restaurant kitchen.
If you are not sure what type of commercial refrigerator to buy, you need to think about the size and capacity you may need. For example, if you are opening a big restaurant with a hundred seats, you will definitely need a bigger refrigerator than an owner of a small cafe or bakery.
Commercial Grill
Whether you are going to grill steaks, burgers, or pancakes, a good commercial grill is also a necessity. One of the best options for restaurants is a flat-top grill or griddle.
This type of grill is universal and allows you to cook just about any food. You may also want to consider other grill types.
For example, there are Panini grills that are usually used for cooking Italian sandwiches.
If you are planning to open a Japanese restaurant, think about getting a Teppanyaki griddle. There are also special tortilla grills for Mexican restaurants.
Commercial Oven
An oven is needed for any restaurant. There are several oven types to choose from, including convection ovens, conventional ovens, and pizza ovens.
Your choice of oven depends on the type of food and cuisine you are going to cook.
Cookware and Linens
You should make a list of cookware and linens that you need in your kitchen based on the dishes you are going to make.
You may need such items as fry pans, woks, and stock pots in cast iron, aluminum, and stainless steel.
You will also need a number of tools for cooking, including pizza cutters, spatulas, ladles, brushes, whips, tongs, and other stuff.
Deep Fryer
If your menu consists of such dishes as French fries, fried calamari, mozzarella sticks, donuts, or churros, then you will definitely need a deep fryer.
When choosing it, consider the capacity and maximum temperature you need. Individual features of each model should also be taken into consideration.
Ice Machine
Your restaurant is not complete if you do not have an ice machine. You will not be able to serve cold drinks without it.
You can use these machines for making ice, as well as for preparing blended ice drinks, such as margarita, slushies, and smoothies.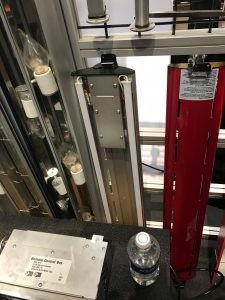 Storage Equipment
You need enough storage in your restaurant in order to store ingredients, small wares, and other equipment.
Here is the standard storage equipment that you can see in most restaurants:
Utility carts and bussing. You can use them for moving ingredients or heavy equipment, as well as for bussing tables.
Shelving. It is needed for storing different foods and for storing dinnerware, pots, pans, dry ingredients, and other stuff. If you need to store delicate items, such as bottles, glasses, or plates, you should consider getting caged shelving units that will prevent accidents in the kitchen.
Drying racks. You can use them for storing and drying your equipment, cookware, utensils, cutting boards, and glassware.
Dunnage racks. They are similar to drying racks, but they are usually used for drying heavy equipment.
Equipped Commercial Kitchens
If you are planning to open a restaurant and you are shopping for equipment for your commercial kitchen, you should contact our team. For almost 40 years, Mathias Food Service Equipment has been working with clients throughout the nation, by providing them with high-quality foodservice equipment they need. We always take our clients' needs, preferences, and budgets into consideration. If you have any questions, feel free to contact us today.