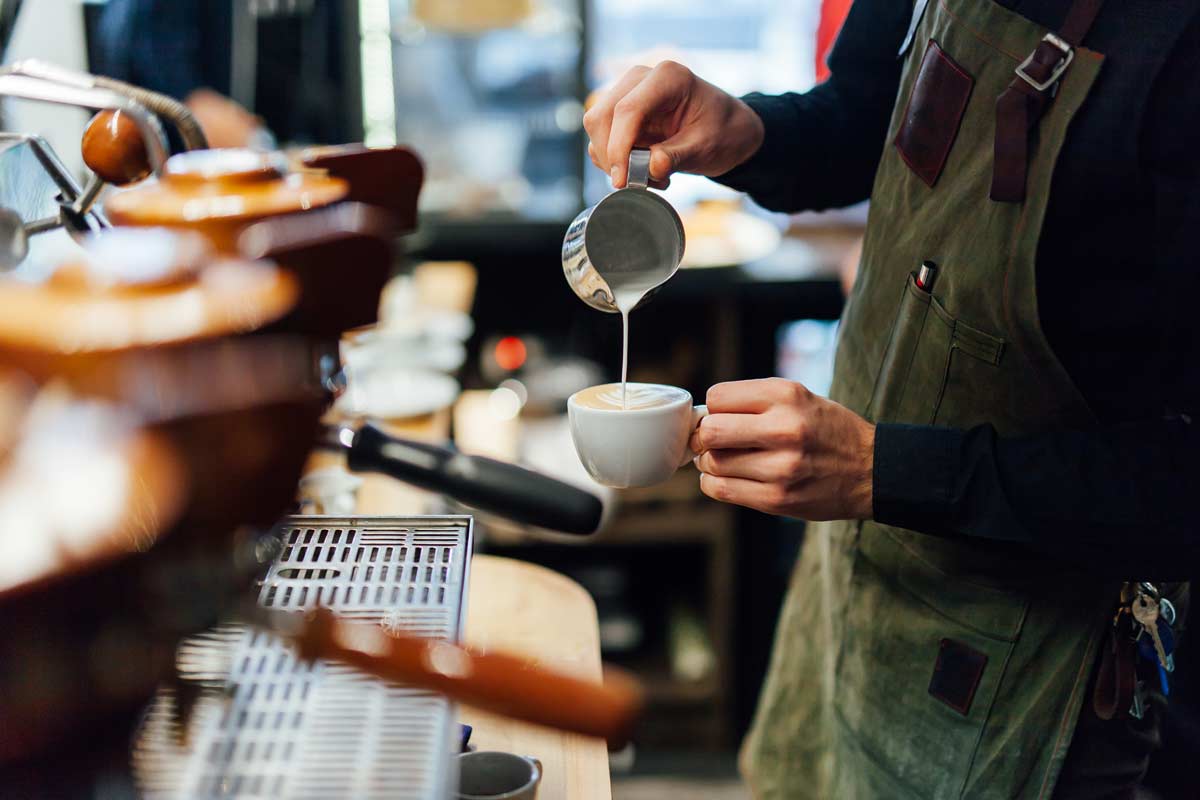 Opening a coffee shop is a great idea for your business that can be quite profitable if you do everything right. A great example of this business model is Starbucks that currently has almost 33,000 coffee shop locations around the world.
If you are thinking about starting a coffee shop, there are some things you should take into consideration, including a coffee shop bar design.
What Is A Coffee Bar?
It is a retail food and beverage establishment that sells coffee and light refreshments to customers. Generally, it is not thought of as a bar. It is also often known as a coffeehouse.
How To Build A Coffee Shop Bar?
Design plays an important role in operating a specialty coffee business. This is because people visit coffee shops not just for coffee – environment and ambiance also attract customers through the doors of coffee shops.
A great first impression is important and cannot be overlooked or ignored in the coffee business. Your coffee shop must convey the impression that your business is desirable, appealing, approachable to the community.
For this reason, it is recommended to have a definite and clear concept and theme of your coffee shop and the bar in mid before you start. You need to transform your ideas, imagination, and dreams into a clear understanding of what you want before you hire experts.
Size Regulations For a Coffee Bar
Everything depends on the space you choose for your coffee bar. If the space you picked was previously built for another coffee shop, you will not have to worry about size regulations, and you may need only minimal buildout.
However, some spaces may require serious remodeling and assistance from professionals and experts such as designers, architects, and contractors. Moreover, you may need to hire carpenters, electricians, plumbers, and painters.
Equipment That You Will Need
There is specific equipment you will need to make your coffee bar operate properly. However, choosing the equipment will depend on your coffee bar menu.
There are certain staple coffee equipment choices that you need to make.
These include choosing commercial refrigerators, high-quality coffee machines, blenders, coffee grinders, a dishwasher, coffee brewers, ice machines, POS systems, coolers, and other things that you will need in your coffee shop and bar to serve your customers.
When choosing equipment, you should also think about where you are going to place all your equipment, how it will function, and where each task will be performed.
Design Your Coffee Shop Bar With The Help Of Mathias
If you are thinking of starting your own coffee shop bar and you need professional help, Mathias Food Service Equipment is ready to assist you.
One of the main secrets to a great and unique coffee bar design are the professionals that you hire to do design and installation for you.
Our team of professionals has 30 years of experience that you can trust to provide you with the guidance you will need.
In addition to experience, our company also has exceptional skills and knowledge that guarantee the highest level of satisfaction with our work.