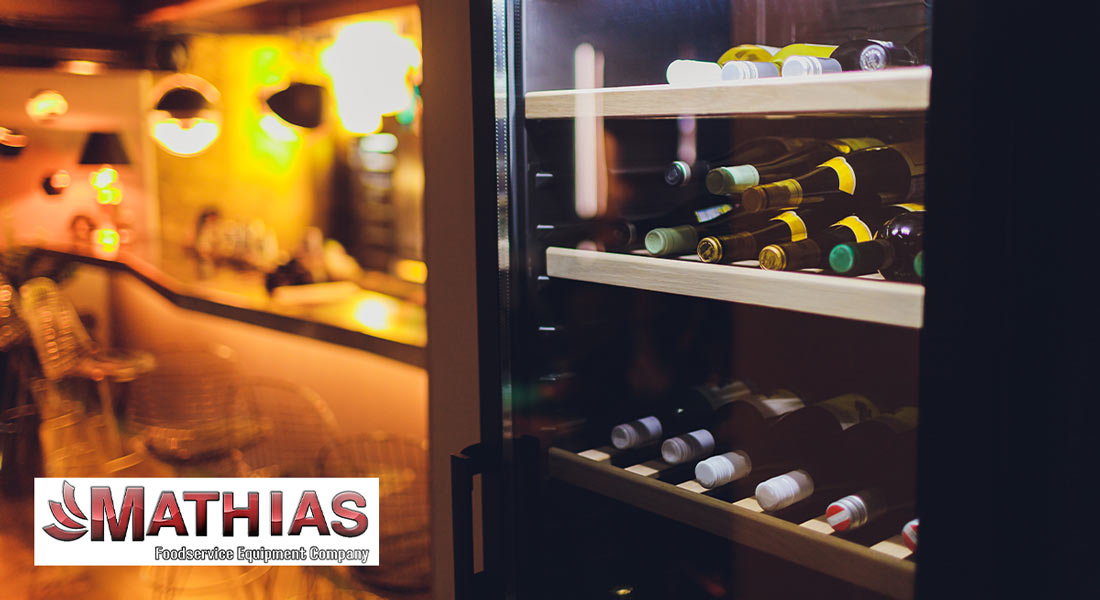 If you are thinking of opening a bar, one of the most important pieces of equipment for your bar is a grade bar fridge.
A bar fridge is used for cooling drinks, drink garnish ingredients, snacks, and keeping them fresh.
If you are currently looking for a high-quality bar fridge, here is the list of the best bar fridges available on the market: 
For over 100 years, Perlick is known as a leading pioneer in the design, engineering, and manufacturing of high-performance bar fridges.
Perlick offers a great selection of bar fridges, built with quality and craftsmanship in mind.
Perlick fridges are used in a variety of establishments, including restaurants, casinos, bars, stadiums, night clubs, cruise lines, airports, breweries, and resorts.
Perlick 24″ fridge sizes are perfect for most commercial bars. 
Here is the list of the main unique features of Perlick bar fridges:
Environmentally friendly and energy-efficient
NSF-rated digital controllers
Eco-friendly insulation 
Open shelf design that allows cold air to surround products and extend their life
Selectable blue or white LEDs
Multiple legs, handle, and caster options are available 
One year warranty and 5-year compressor warranty 
Krowne is a family-owned American company that has been specializing in stainless steel products for over 72 years. It is one of the leading manufacturers of underbar equipment, foodservice faucets, backbar refrigeration, hand sinks, and other equipment, including grade bar fridges. Krowne refrigerators are characterized by the following features: 
Full stainless-steel interior with coved corners. 
Self-closing doors
Down acting LED lights
Stainless steel handles with built-in locks
Made in the United States
Glasstender is another well-known family-owned American company that has been manufacturing high-quality exceptional foodservice equipment since 1969. Glasstender specializes in a variety of commercial kitchen equipment, including bar refrigeration products as well. Glasstender bar fridges are available in a variety of sizes for reach-in or slide top applications. 
The main features of grade bar fridges manufactured by Glasstender are the following: 
All stainless-steel interior with radius corners, which provides easier cleaning
16-gauge galvanized steel interlocking for incredible rigidity and strength
Nine different door designs to satisfy different decor and needs 
Different sizes for varying capacity and design requirements
Exceeding 2017 Department of Energy efficiency requirements 
Most models of bar fridges are listed to NSF Standard 7 for open food storage. 
Purchase The Best Grade Bar Fridge With The Help Of Mathias
If you are currently looking for a bar fridge for your bar, restaurant, café, or bakery, and you need help, Mathias FoodService Equipment is ready to assist you.
We are a commercial foodservice equipment dealer that assists their client with the selection and purchase of the best commercial equipment, including bar fridges.
We are ready to consult you on anything related to kitchen design, and kitchen equipment.
We know how to find the best equipment based on your preferences and budget that will serve you well.
If you have any questions, or you want to schedule a free consultation with one of our specialists, feel free to visit our website or give us a call.