How to Design a Commercial Kitchen
Setting up a commercial kitchen takes the expertise of a company that is professional, knowledgeable, and experienced in the design industry.
Our team of professionals possess a depth of experience designing, building, and supplying commercial kitchens in the following facilities and organizations: 
Hotels
Schools
Assisted Living Facilities
Theme Parks
Restaurants
Airports
Delivery-Only Restaurants
We have an extensive line of kitchen appliances that we are capable of sourcing for your business, including all the tools you could possibly need or want.
The following represents what we carry in our line of products to help you design your commercial kitchen. 
53 varieties of commercial refrigeration equipment
22 types of ice machines and accessories
66 categories for food preparation accessories
75 varieties of commercial ovens, ranges, grills, griddles, deep fryers, and more
37 categories of warmers, steam tables, and more
44 types of concession and vending equipment
55 varieties of beverage dispensers for coffee, juices, and more
including commercial dishwashing equipment
22 categories of dishwashers, waste disposals, washing accessories, storage items
15 types of cleaning supplies such as mops, sinks, utility sinks, and more
Nine varieties of faucets, floor troughs, and drains, drain parts, commercial worktables, and more
12 types of stainless-steel worktables, folding worktables, sorting tables, pizza holding shelves, prep stations, and more
All professional kitchens are different sizes and require different types of equipment geared towards the cuisine.
First, our professionals help you to design your commercial kitchen. Without this first step, we are unable to help you achieve your goals.
Since each client we help has different needs, we work hard to ensure that your foodservice remains at the highest possible efficiency level.
The success of your business remains at the center of your commercial kitchen. Our goal is to maximize your effectiveness and efficiency.
We help you to determine a design that fits your individual needs. Many plans factor in your kitchen, and we help you decide which ones are the best.
You may want to work into your layout, and your kitchen's design to include the following design elements:
Center Islands
Assembly-line kitchen designs
Open kitchen plans
Zone Styles
Ergonomic Designs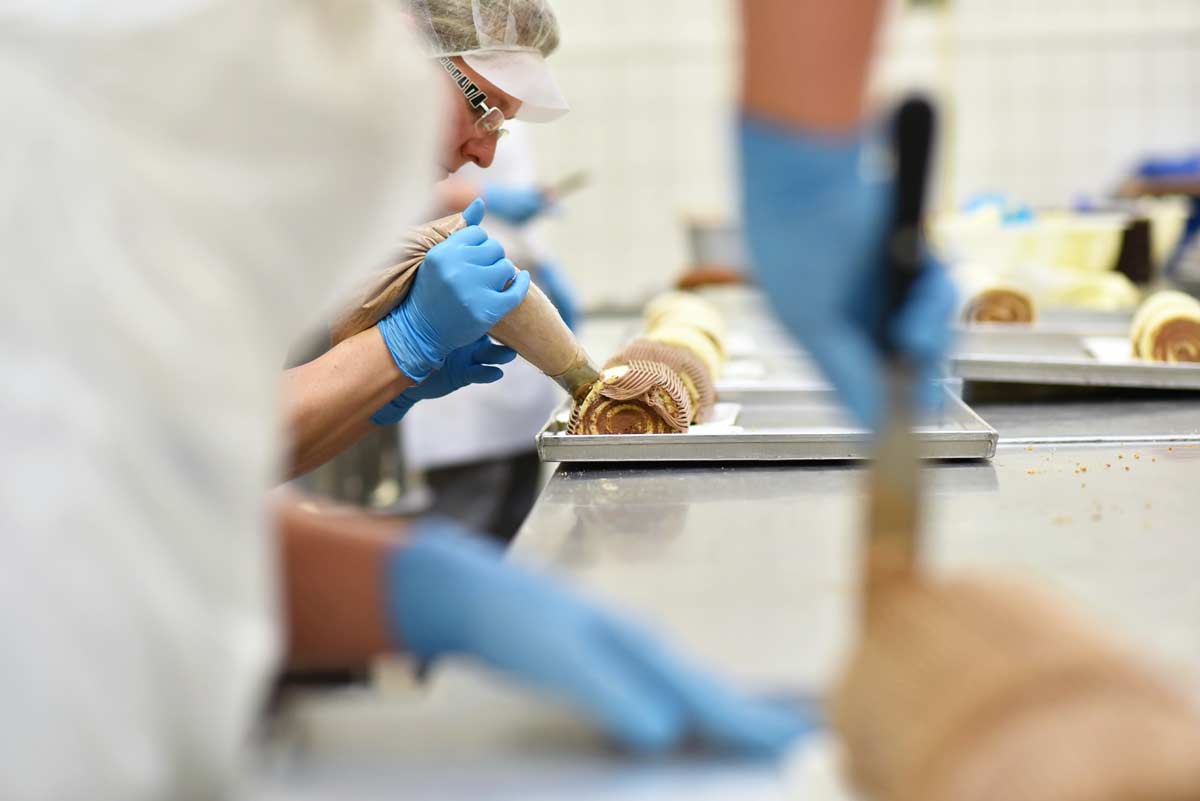 Other things to consider are your customers' needs as they are what makes your business a success.
For instance, do customers frequent your restaurant because they are planning a special occasion, or stopping in for a quick meal during their travel and business?
This will help you determine if your restaurant will function best with an open layout, or through an assembly line for faster delivery of meals.
Get Help from The Professionals
Our company of skilled professionals in commercial kitchen designs will draw up plans to maximize the flow in your kitchen.
Ergonomics is a goal we never overlook because we realize that kitchen staff are on their feet for many hours.
You want a kitchen that is user friendly and good for the body. Your team will love what we can do in our ergonomic kitchen designs.
We are with you in your initial plans and remain with you well after your kitchen is built and your business thrives. 
In addition to working with large companies, we help small businesses, churches, civic organizations, and more to help business owners get their business off to a fantastic start. 
In addition to all of the above services we provide to our clients, we supply you with small wares in our storefront.
Our clients can drop in anytime to purchase small wares or resupply their commercial kitchens. Check out our specials and beautiful deals. 
Stylish and Efficient Commercial Kitchens
Our company is seasoned, meaning we have been in the hospitality industry since 1982.
No company is in business for that long unless they are doing things right and have happy, repeat clients, and consistently gain new clients.
One of our secrets to success is that we work with each client as though they were our only client. We continuously strive to communicate with you.
We carefully help you pick the right equipment because we never want a client to purchase equipment that is not 100 percent in their best interest. We are also budget conscious. 
Once you approve our kitchen design, our skilled professionals go to work for you. Our professional team consists of designers, general contractors, and engineers.
We exceed all our clients' expectations, and we guarantee to exceed yours. Access our website for more in-depth information.
Then give us a call. We stand ready to make your commercial kitchen a success. 
The Integrity of Person, Integrity of Product, Integrity of Pricing, and Integrity of Service is our lifelong mission.